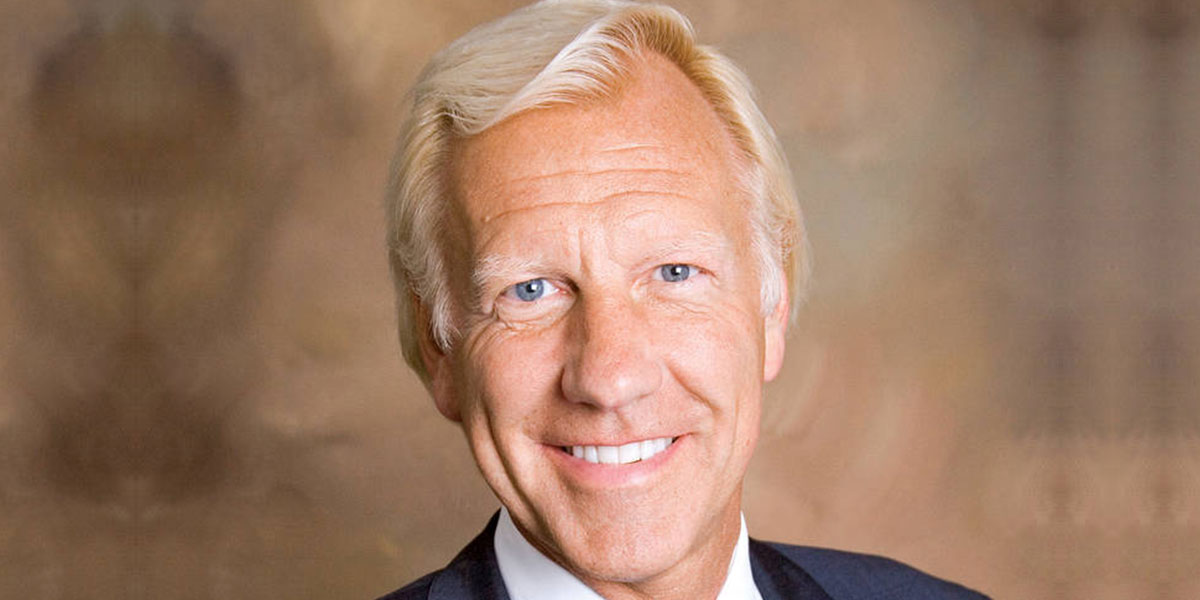 23 OCTOBER 2017 – Sydney tech firm Lakeba Group has welcomed a heavyweight global investor to its board. The man responsible for taking global investment manager T. Rowe Price global, Todd Ruppert, is now part of the team.
Lakeba has positioned itself as a start-up studio focused on the development and rapid commercialisation of digital solutions and the company's co-founder and chief executive, Giuseppe Porcelli, said Mr Ruppert's international experience would be a key asset.
"Todd's real-time global insights and his experience with start-ups around the world in smart securities, on-demand insurance and crowd-funding will be invaluable as Lakeba grows," he told The Australian.
Mr Ruppert, who was chief executive of T. Rowe Price Global Investment Services and co-president of T. Rowe Price International, is a venture partner at Greenspring Associates, a US venture-capital firm with more than $5 billion under management.
He is also a senior adviser to financial services industry accelerator Motive Labs, as well as SenaHill, a merchant bank focused on the financial services industry.
Lakeba is not Mr Ruppert's first foray into the Australian technology scene. He has a board position at recently listed marketing tech start-up Mobecom. The company has also won the backing of Sydney's Tulla Private Equity Group, the investment vehicle of the Maloney family.
Mr Ruppert said he was attracted by Lakeba's potential as an industry disrupter and hailed the studio as a quiet achiever in the Australian innovation landscape. "Its rapid prototyping of diverse and highly scalable ideas with applications to numerous industries offers significant monetisation opportunities for the business, and the team has a proven track record of execution," he said.
Lakeba is a partner of Microsoft Australia and two of its ventures, 360dgrees and ezidox™, are running pilot programs with top-tier global businesses. Ezidox is designed to make document exchange and verification easy and 360dgrees enables the creation and delivery of interactive reality training in workplaces to reduce injuries.
Mr Ruppert is the latest addition to Lakeba's recently established board and the company also recently bolstered its management team. "I am excited to be joining the board at this critical time," Mr Ruppert said. Mr Porcelli said cybersecurity, blockchain and cryptocurrencies were on Lakeba's radar through its Quixxi platform.
The platform was recently chosen as one of 10 global finalists to compete at BlockShow Asia's ICOscar at the end of November in Singapore. Quixxi is also planning a Token Generation Event in the first quarter of 2018.
This article was originally written in The Australian by Supratim Adhikari.
Media Enquiries: media@lakeba.com
About Lakeba Group
Lakeba Group  is a privately held global venture catalyst firm. It accelerates technology ventures which eliminate the frictions caused by analogue transactions across retail, finance, property and technology. Engaging the intelligence of the masses, the global capacity and distribution of its partners and the proven skill and experience of its team to convert industry needs into commercially successful businesses. Since its launch in 2013, Lakeba Group has conceived, created and commercialised 13 ventures across its MachineIQ and FinanceIQ portfolios. It has 150 full-time staff across its headquarters in Australia and offices in India, Italy and soon the US.