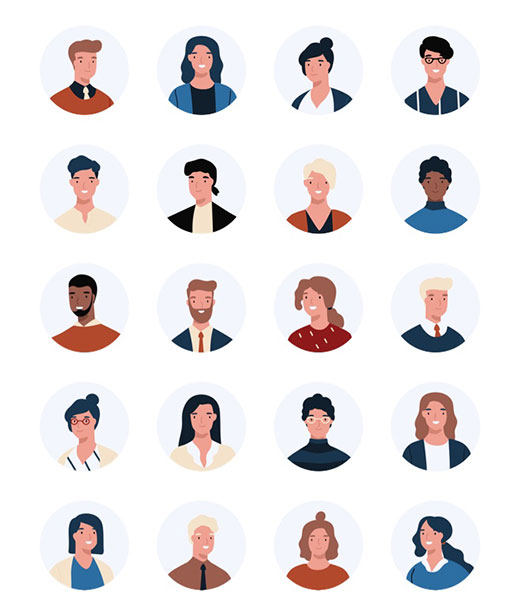 We're 160 people, able to speak the most popular languages and write the most advanced codes. From Argentina, Brazil, the US, the UK, Germany, Italy, South Africa, India, Nepal, Singapore; and of course, Australia, where our HQ is. Working across time-zones we are engineering future technologies that accelerate businesses towards a better tomorrow.
We, the global team
Digital Revolutionaries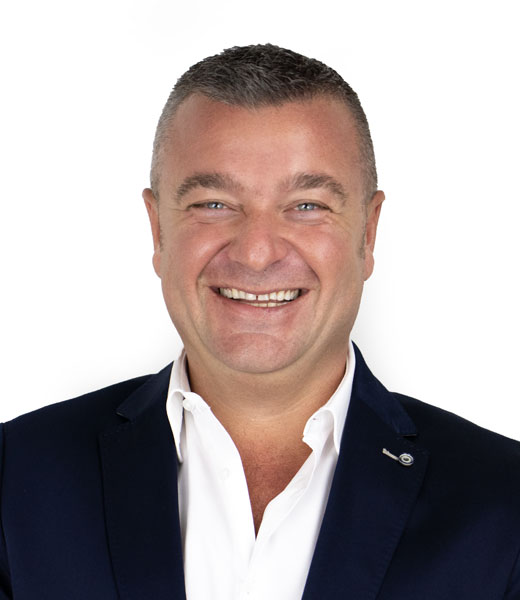 Giuseppe's focus is perpetual. Empowering everyone at Lakeba to achieve the extraordinary. He knows no borders, fuelled by his entrepreneurial legacy of engineering businesses internationally by conceiving, creating and commercialising tomorrow's digital disruptors.
Giuseppe Porcelli
Founder & CEO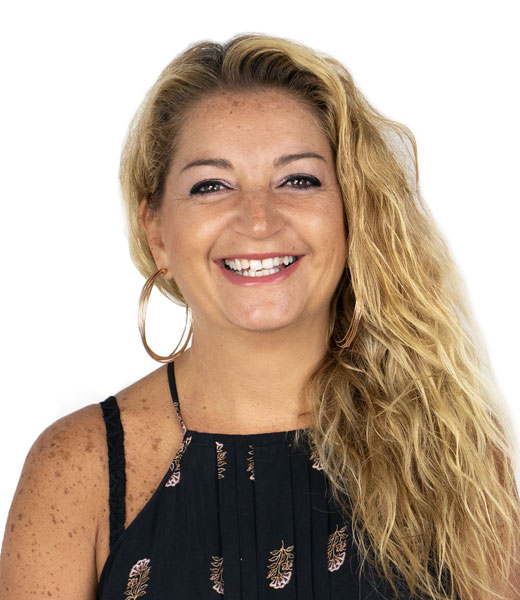 Money makes the world go 'round, Antonella makes it go further. With her tenacious discipline of extracting the maximum returns from our turnovers, thereby enabling greater investment in technologies to support our customers.
Antonella De Rosa
Chief Administrative Officer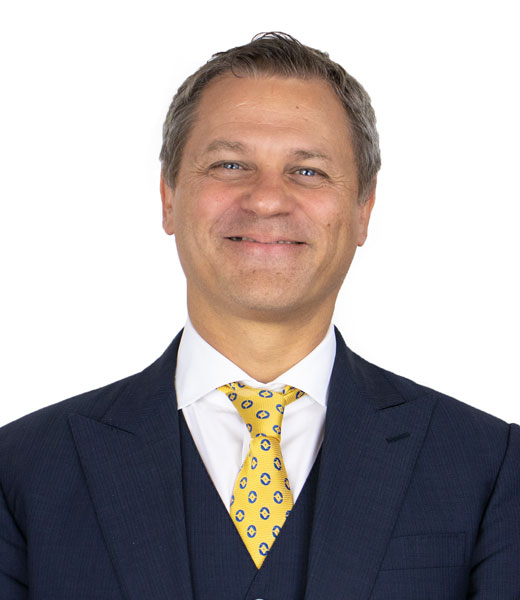 Alberto's deep understanding of mathematics, technology and business legislation ensures that our operations respect and reflect compliance, governance, and regulation.
Alberto Basile
Chief Risk Officer​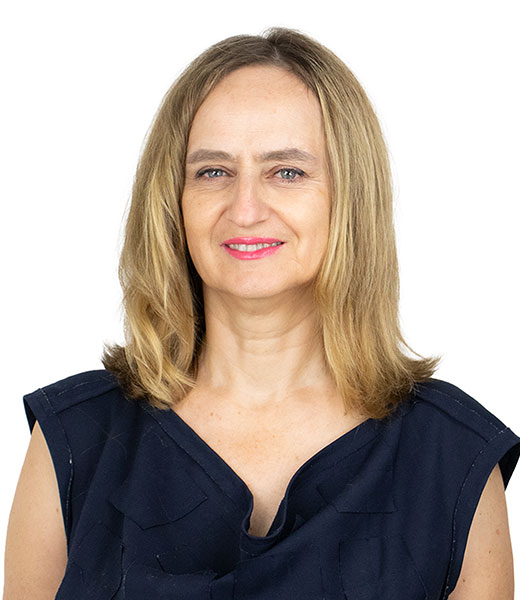 We improve tomorrow together. Susanna embodies this value, enabling the team to advance, collaborate, educate, and succeed. She empowers the Lakeba family to conceive, create and commercialise in harmony.
Susanna Passioni
Chief of Staff & HR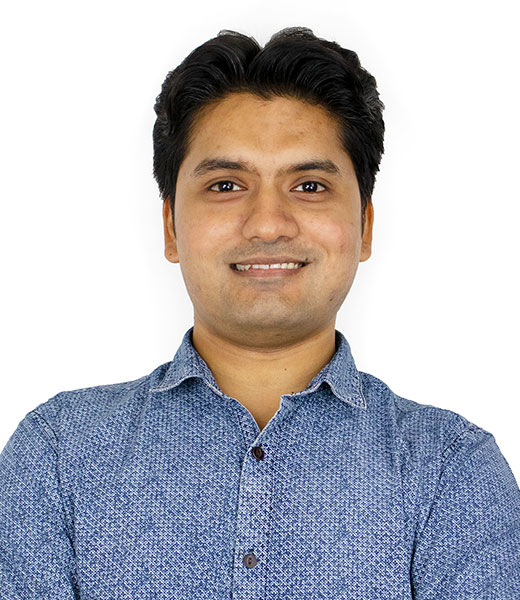 Darshan combines advanced technical skill with his acute command of business, nurturing our development teams to create frictionless processes from code.
Darshan Shah
Chief Product Officer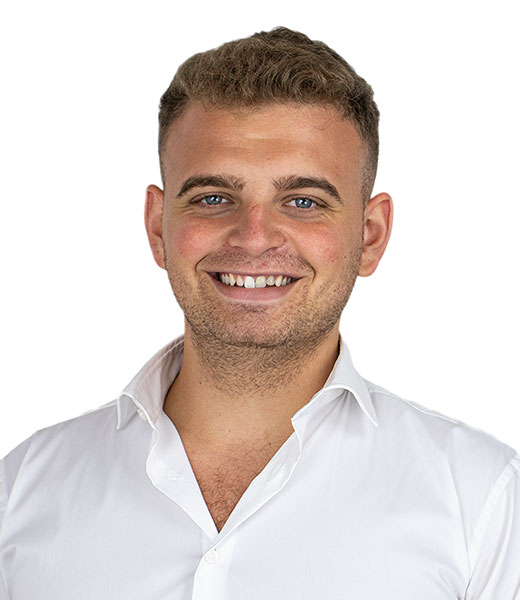 Alfonso oversees the service road map for Ezifin, one of our fintech ventures providing banking as a service.
Alfonso Porcelli
Kreano Chief Executive Officer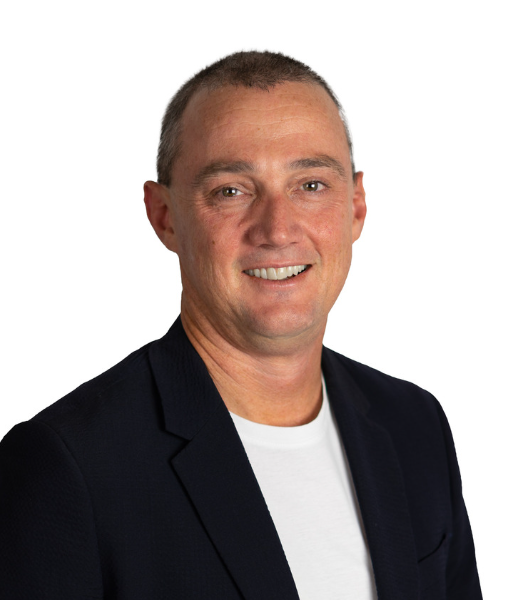 Darren heads up our most successful proptech venture. He's laser focussed on expanding the role that fragmented property plays in making property investment more accessible to individual and institutional investors. Darren founded and built three successful ventures himself.
Darren Younger
Bricklet Chief Executive Officer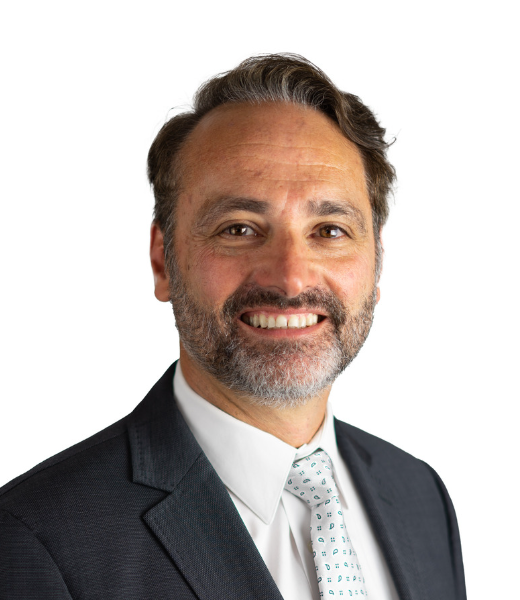 Adrian joined us from BNY Mellon to expand the role our fintech for digital document and information curation plays in helping financial services, professional services and government agencies cope with the increasing burdens of managing digitised personal information.
Adrian Vallino
ezidox Chief Executive Officer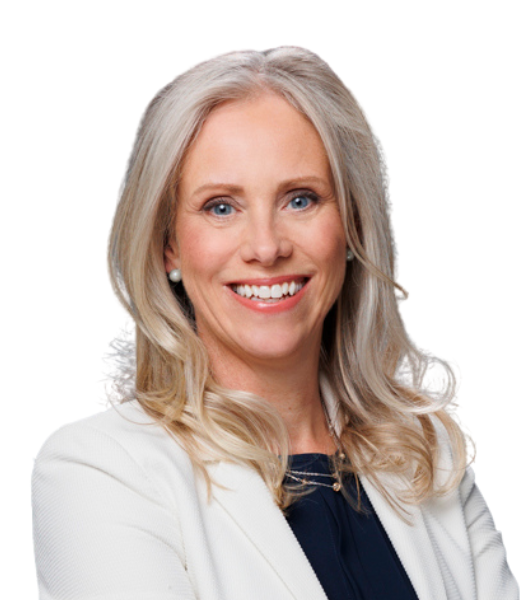 Lisbeth's exceptional US experience across software startups is a must component for DoxAI's innovative growth. Her track record of finessing business with global solutions is continuously disrupting the competitive environment. By leading the North American team, Lis bestows extraordinary solutions to our clients and their customers.
Lisbeth Hadingham
Executive Vice President North America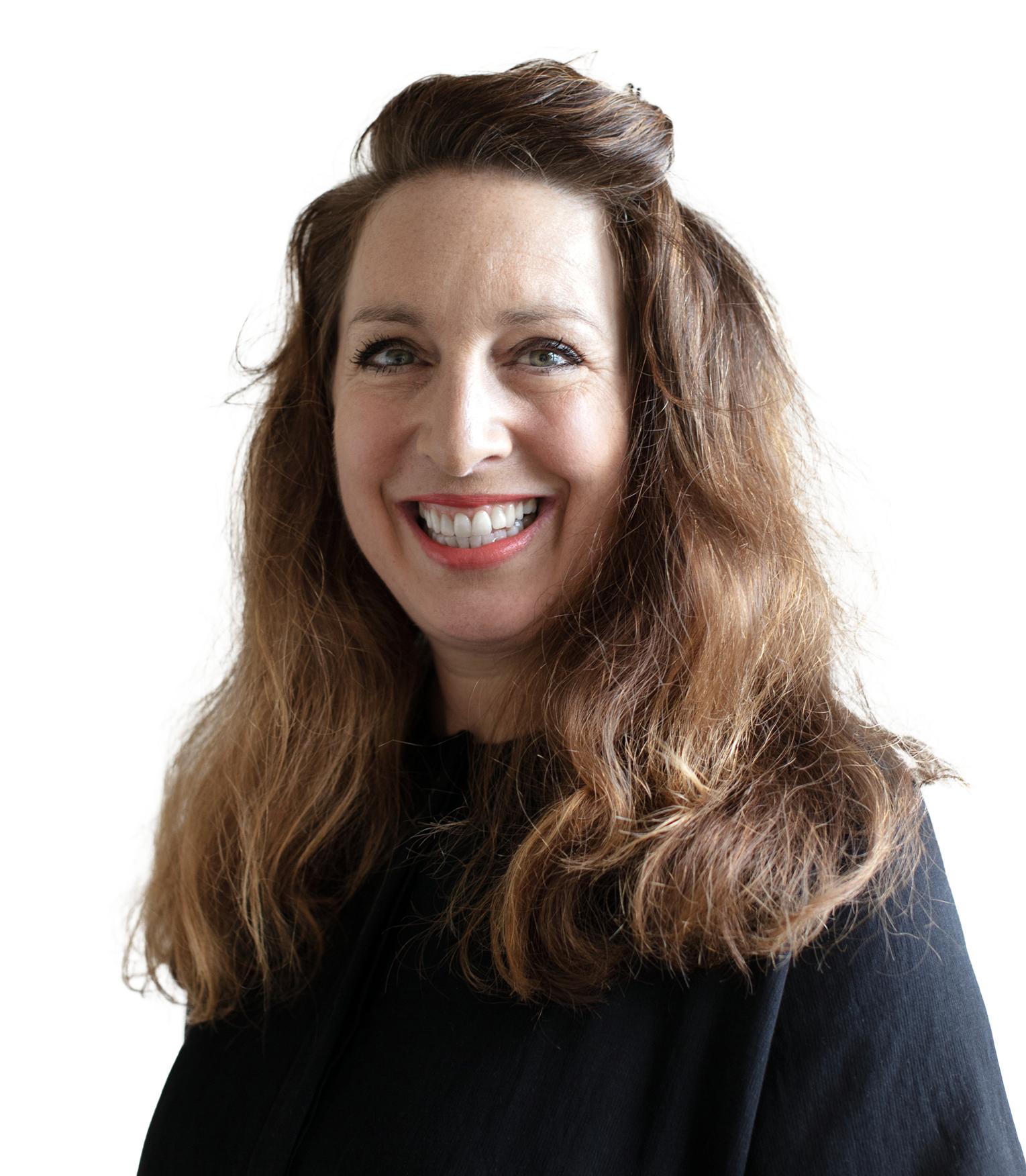 Carmen brings unique global marketing and branding expertise and perspective to Lakeba, having worked in Europe, Australia and New Zealand in world renowned organisations. Ensuring that Lakeba's customers and investors come first, Carmen combines strategy, execution and passion, striving towards our goal of engineering a better tomorrow.
Carmen Kalinowski-Weaver
Chief Marketing Officer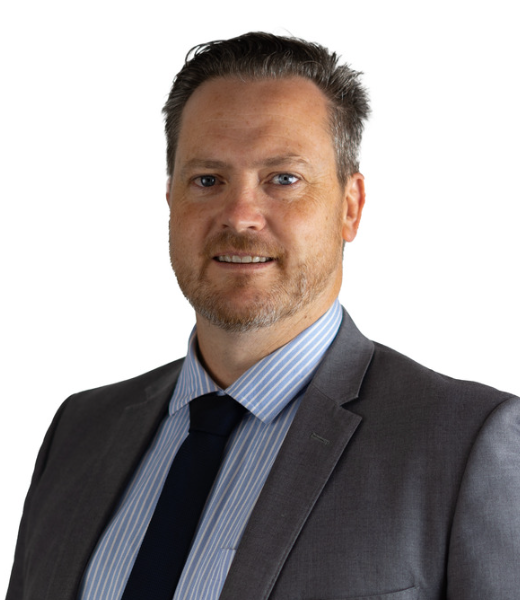 Rob brings 20+ years of industry experience in Sales Leadership across financial services, utilities, and IT services. Rob is passionate about delivering win-win Customer and Partner outcomes. Innovating and building great relationships & experiences are at the core of Rob's DNA.
Robert McColl
ezidox Chief of Sales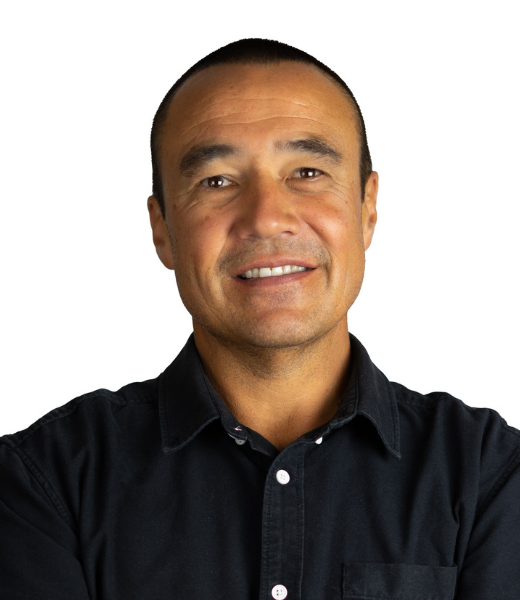 Phil's our strategy rain maker. Ensuring that we achieve what we set out to build. By eliminating surprises and optimising opportunities. He's a master of this, being a 30 -year veteran of building Macquarie Group, recently as COO of its financing divisions. He knows what it takes, where to apply it and how to motivate others to achieve it.
Phil Castro
Manager, Operations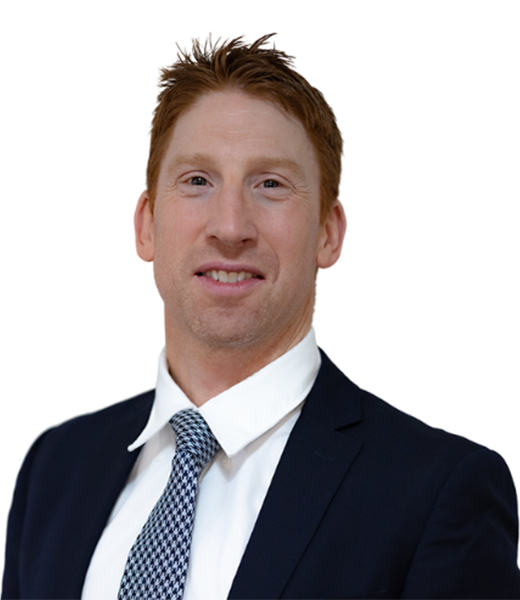 Damon's advanced financial analytics and business intelligence facilitate his role as a catalyst and financial performance executive for Lakeba. His finance experience across listed entities in Australia, the USA and the UK, adds additional leadership experience for the Lakeba Group across Strategic Planning & Finance.
Damon Fenner
Group Chief Financial Officer and Company Secretary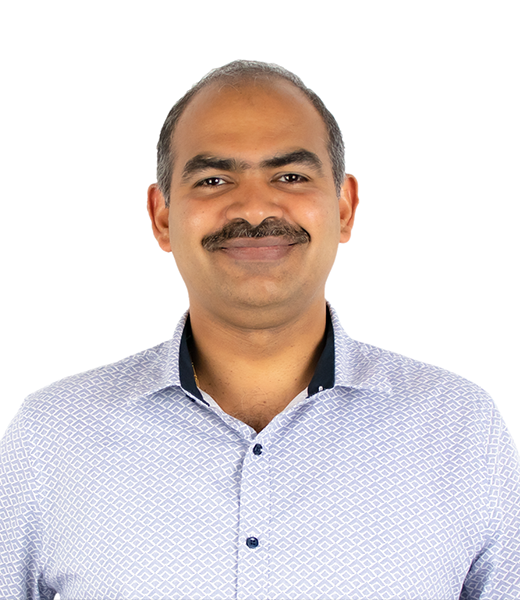 Vinu is our linchpin, ensuring that our advances with computer vision continue to drive the value of the technology for our markets and customers. He's one of those rare talents who understands technical capabilities through business metrics, ensuring our technology continues to be a revenue driver for our customers. 
Vinuraj Kolyat
Shelfie General Manager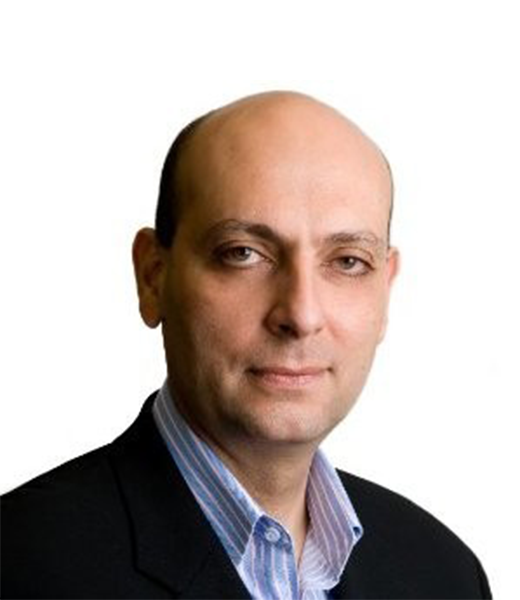 Yehia heads up our retail centre of excellence in Europe. He's an engineer at heart, degree qualified in Mechanical Engineering. He applies this rational approach together with business strategy to retail, building our operations across Europe's progressive retail landscape.
Yehia Oweiss
SHELFIE Chief Executive Officer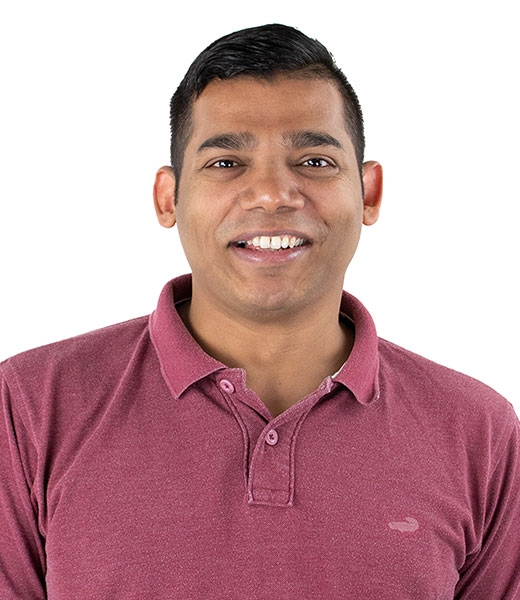 Aatral powers Lakeba's digital charge. Melding our development prowess with advances in computer science and cloud computing, Aatral conceives and creates Lakeba's technology platform to succeed.
Aatral Arasu
Chief Technology Officer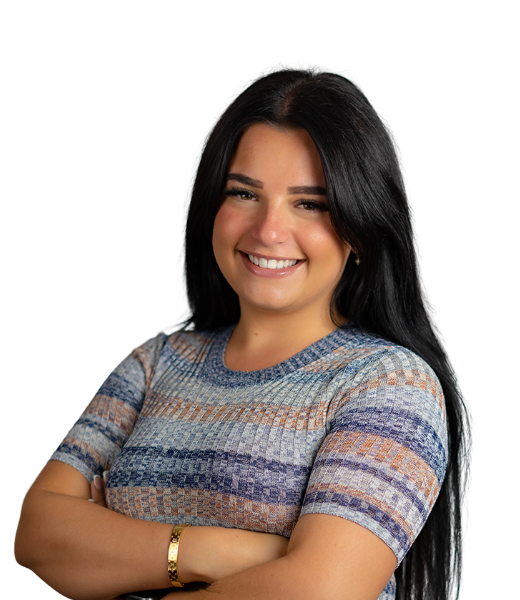 Rosie is Lakeba's super glue – she helps bring everything together, wherever it's needed. She is a pro at wearing multiple hats – Operations, Marketing, Communications, Investor Relations – she does it all. Eager to learn and grow, she supports each of the venture teams with her bubbly and energetic vibe. Every start-up needs a Rosie in their arsenal.
Rosie Porcelli
Marketing Specialist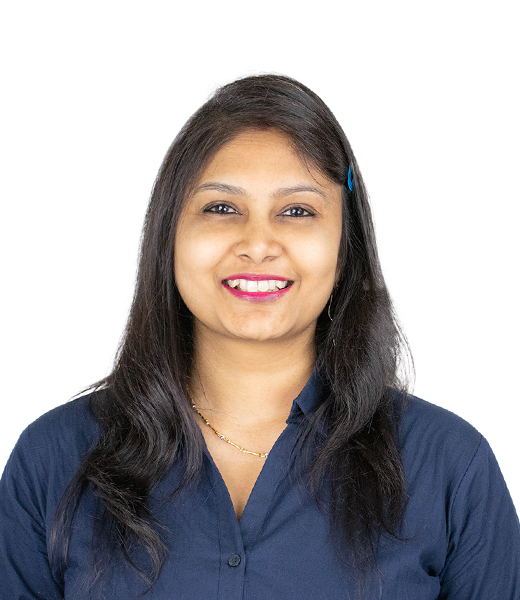 Rachna's our scrum coach, trainer and star. She advances our agile Scrum methodology for building the software that builds our businesses. She ensures we remain adaptable, fast, flexible and effective throughout the three phases of engineering our businesses. Continually optimising customer value throughout each development phase.
Rachna Dubey
Manager, Projects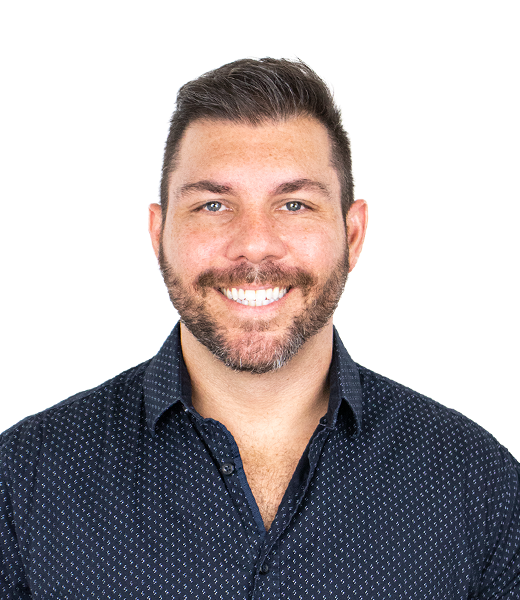 Gus is our people mover. He conceives and designs the digital interfaces that drive people to do more business with our platforms. His extensive experienced and diverse UI roles have developed his deep empathy for how people react to technologies. This guides his designs to move people to achieve more through our technologies.
Gus Fernandes
Multimedia Manager/Head of Creativity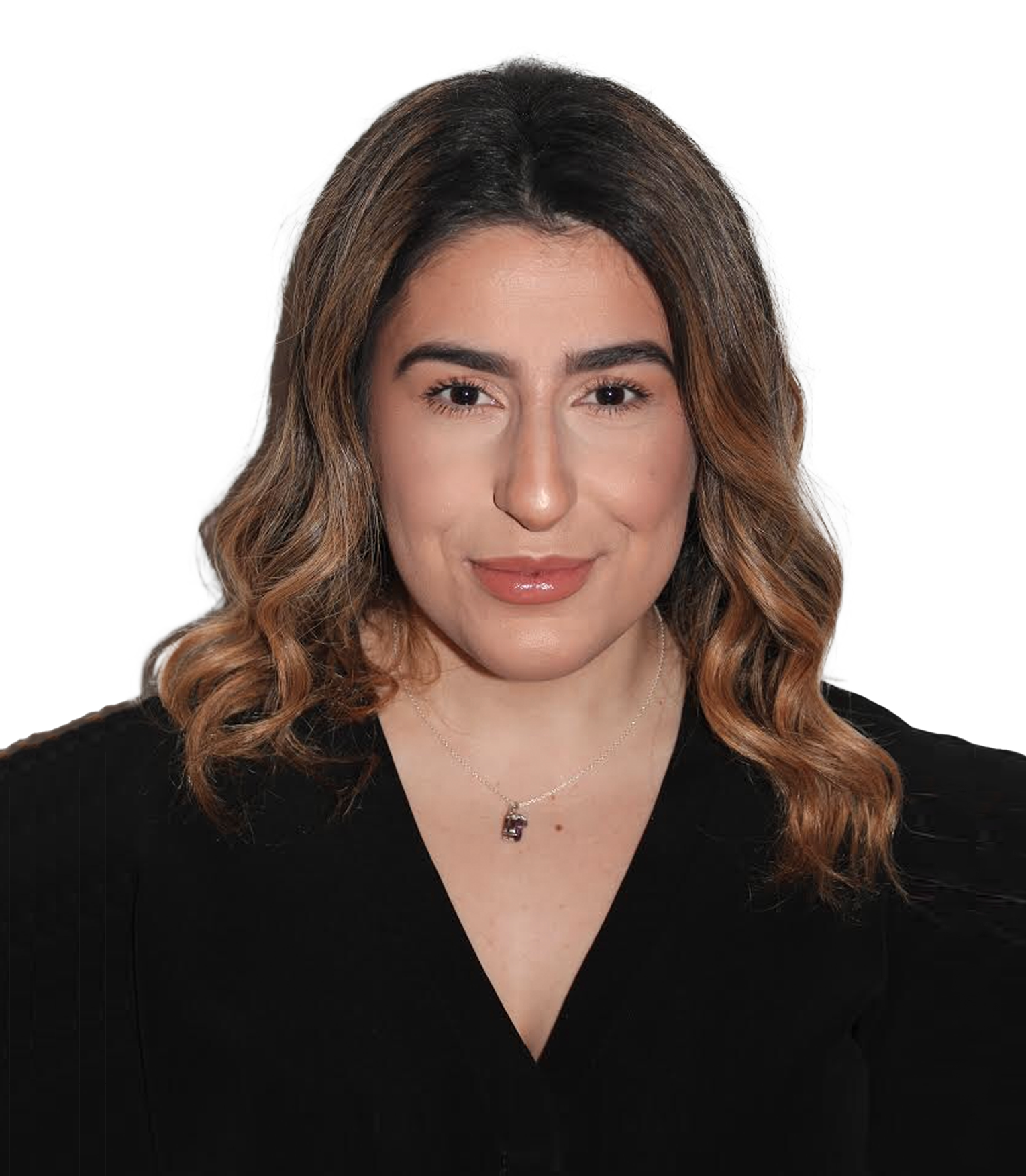 As corporate and commercial counsel, Christa leads Lakeba's global legal department and advises the company on a wide range of Australian and international legal, business and compliance issues. She is familiar with the Australian, US, European Union and Indonesian corporate law and practices. Christa aspires to help Lakeba further establish itself overseas and build the biggest and best tech company.
Christabelle Guvlekjian
Corporate & Commercial Counsel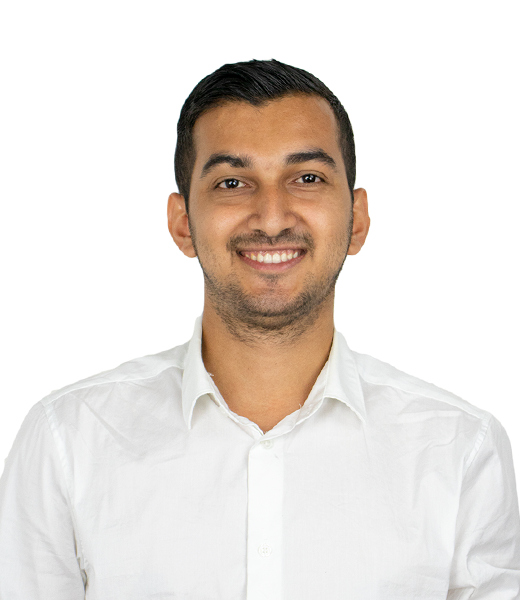 Subarna's our gun systems analysts, dedicated to researching, consulting and analysing people's requirements of our technology. He marries this understanding by also involving himself with our development teams; testing and validating our process for optimal performance.
Subarna Khatri
Analysts, Analyst Programmer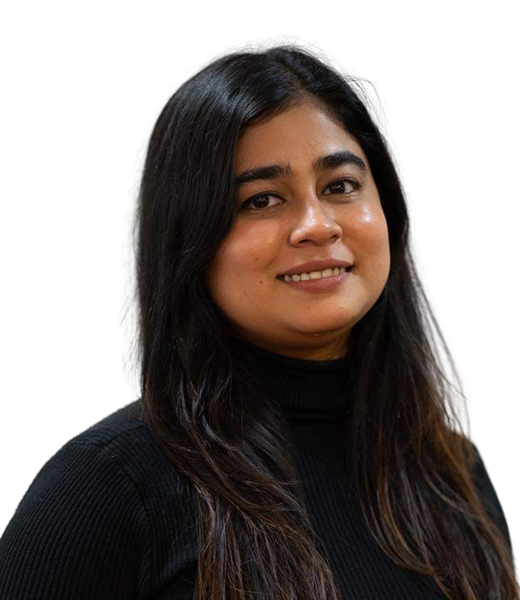 Rafia helps bring Lakeba's concepts to life. Her laptop is where the metaphorical tyres meet the road, the intersection of design creativity and application functionality. A curious problem solver, Rafia is responsible for the requirements gathering, app architecture and design, and product management for Verimoto.
Rafia Chowdhury
Verimoto - Associate Product Manager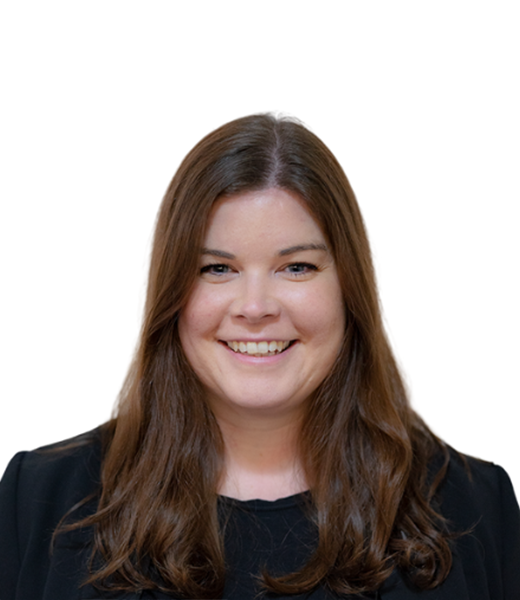 Laura possesses all the essential qualities of customer experience, centering around the three "P" s: professionalism, patience and a people-first attitude.  She transforms the customer experience by working closely with our product team to optimise workflows and deliver innovative technology solutions that enable our customers to succeed.
Laura Gaskell
ezidox & Verimoto – Head of Customer Experience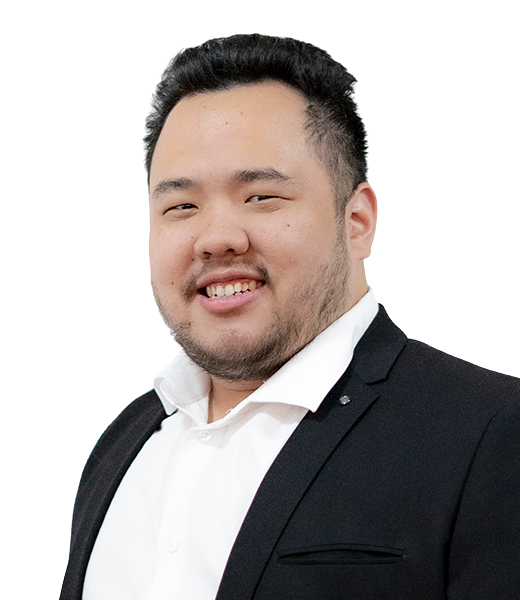 Nicholas Santoso is a perfect synergy of art and technology. Adept at managing CRM Microsoft Dynamics, he is the young talent who is capable of implementing robust technical standards for Lakeba's thriving business. Nicholas boasts about his ardent love for both IT and marketing
Nicholas Santoso
CRM Marketing Specialist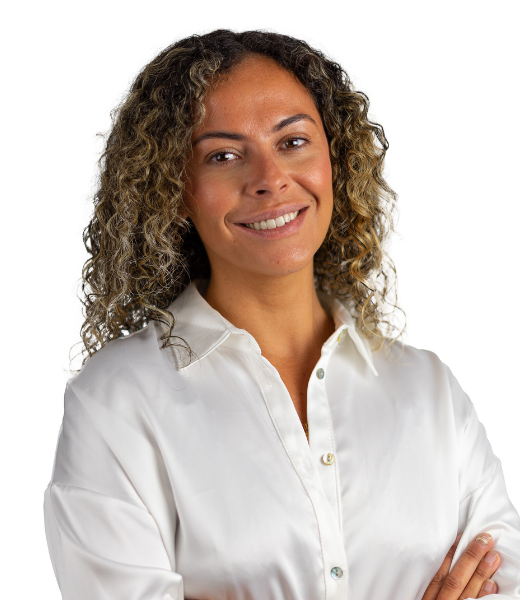 Camille is a Junior Business Analyst at Kreano, where she translates business needs into technical requirements and collaborates closely with stakeholders, project managers, and developers to design and maintain complex systems and processes. Her strong technical background and ability to work in a fast-paced environment make her an essential member of the team.
Camille Almeida
Junior Business Analyst, Kreano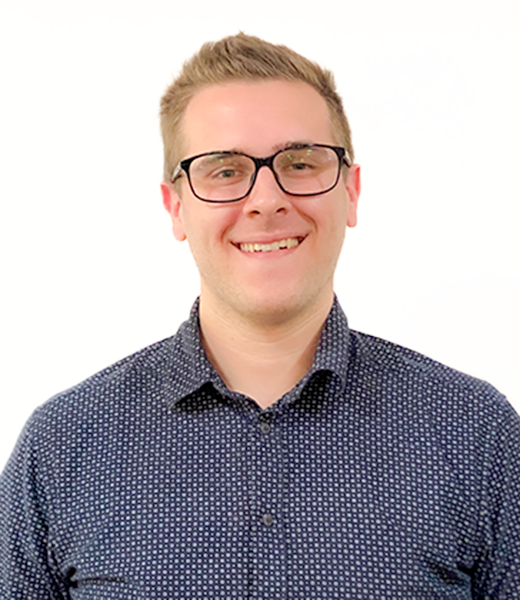 Andrea is our junior business analyst. After studying Cyber security from Milan, Andrea adds a major value to Kreano with his huge knowledge about Cybersecurity methodologies and software development and testing.  He is continuously identifying opportunities for process improvements.
Andrea Cretti
Junior Business Analyst, Kreano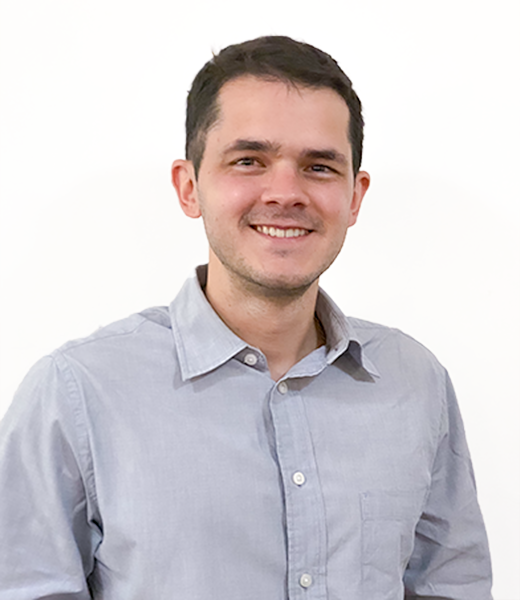 Vicente is our Junior Business Analyst who is always creatively and collaboratively solving business challenges for us. He has an extensive knowledge in business, economics, and technology. His understanding in all these three areas make him a strong data-driven decision maker.
Vicente Faverola
Junior Business Analyst, Kreano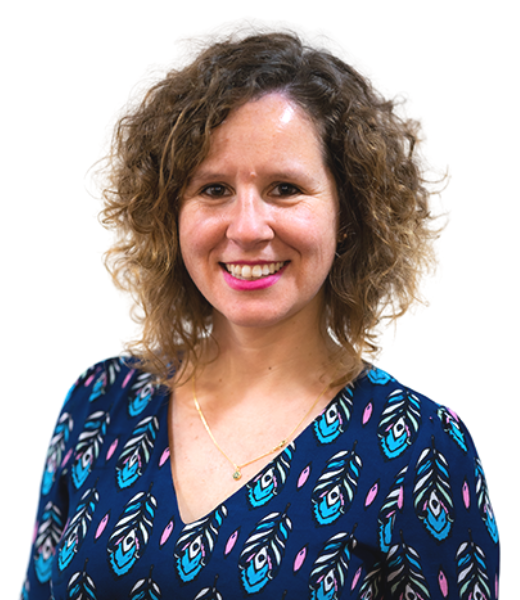 Noelia is our Bookkeeper / Accountant, contributing vastly to maintaining and monitoring financial records in Lakeba. With her strong organisation skills, critical thinking, excellent communication, and knowledge of many aspects of the accounting function, Noelia is quite an asset to us.
Noelia Ramirez
Bookkeeper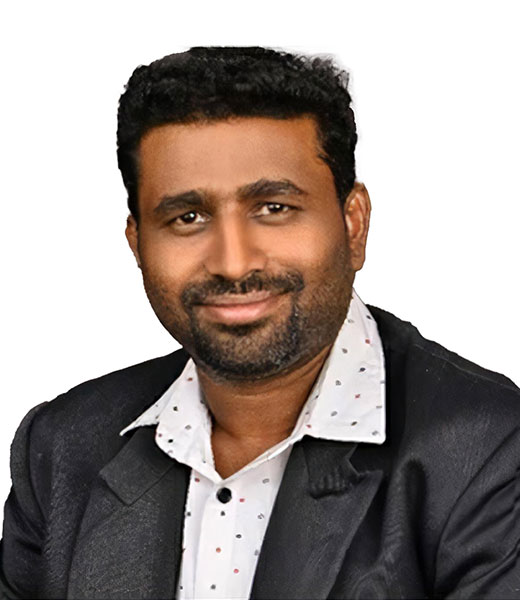 Balaji grows our technical development operations in Coimbatore, India. His hands-on systems software engineering experience ensures that he galvanises our numerous development teams with empathy and understanding. He never loses sight of the commercial applications of our technologies.
Balaji Sivasubramanian
Head of Operations, India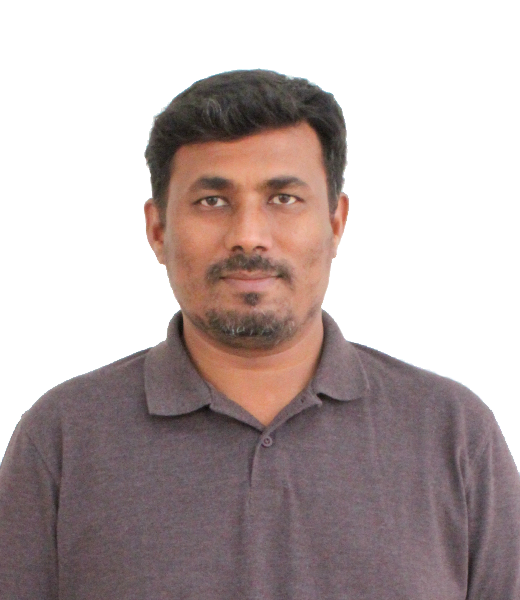 Rajesh oversees all of Lakeba's operations in India. He insures, with his teams, that Lakeba provides environments in which our operational teams excel sustainably.
Rajesh Kumar Natarajan
General Manager, Lakeba India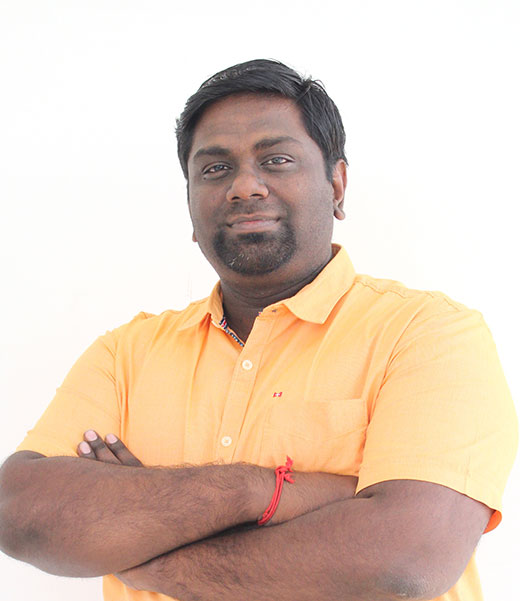 Parthipan is an ardent engineer with a proven history of technical and design experience in cloud technology stack (Azure, AWS), including application, networking, routing and security layers of the architecture. Parthipan drives Lakeba's tech platform to be highly secure, performant & reliable.
Parthipan Baktavatsalam
Manager, DevOps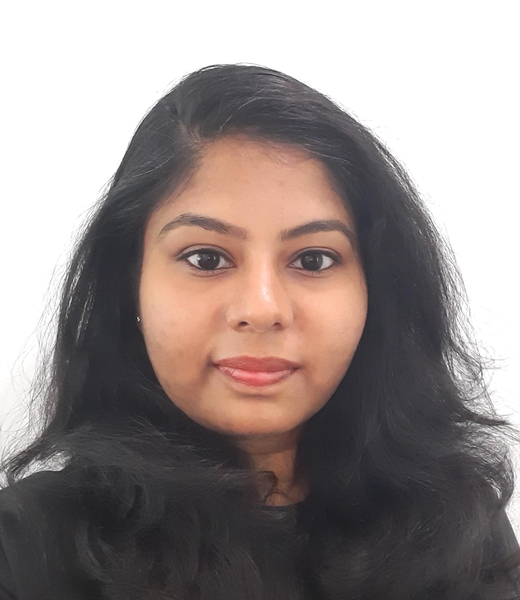 HR Leader Swathi Sundaram is a people person who has a wide experience in talent acquisition and talent management. She has worked with members across the globe. Swathi puts her magic wand by constantly evolving and improving the workspace and promoting awareness at all levels of the organisation.
Swathi Sundaram
HR Lead, India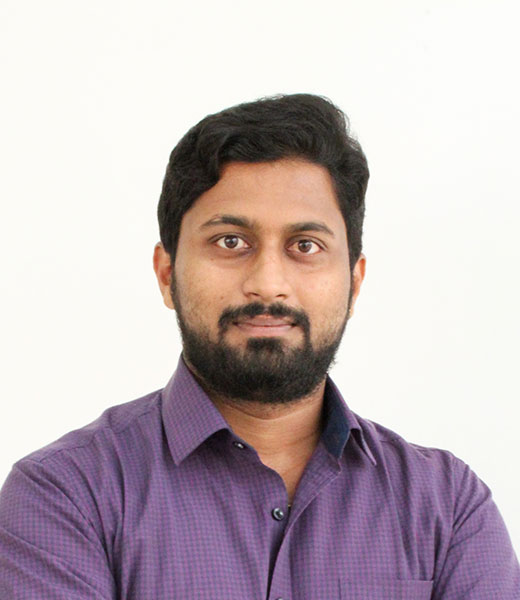 Rajesh oversees all of Lakeba's operations in India. He insures, with his teams, that Lakeba provides environments in which our operational teams excel sustainably.
Rajesh Chinnasamy
Manager, Business Development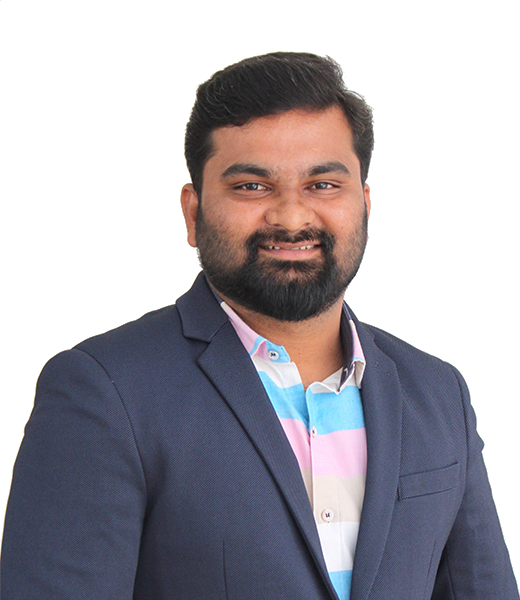 Prabakaran is responsible for leading and managing Lakeba's global iOS team. His extensive expertise in end-to-end iOS platform application development allows him to lead technical architecture, coding standards and team policies.
Prabakaran Shanmugam
ezifin Manager, Technical Projects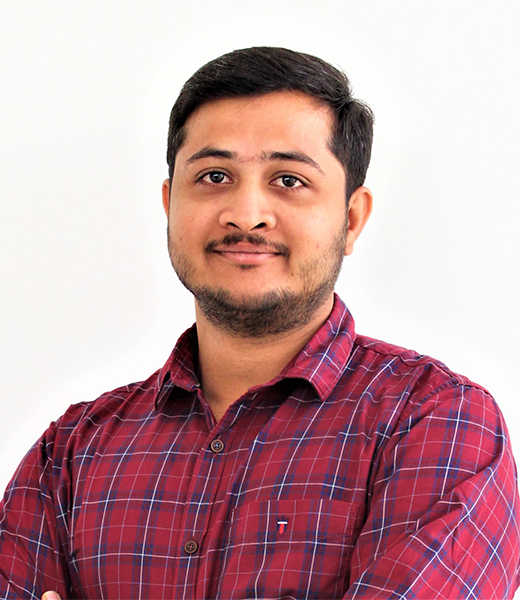 Dinesh is responsible for technical design, scope, and planning deliverables across Lakeba. Hi analytical skills offer huge benefits in managing the technical requirements necessary to execute complex technology solutions. His primary interested is in solving problems and creating architecture solutions through a deep understanding of technical platforms.
Dinesh Govindaraj
EziTech Manager, Technical Projects, EziTech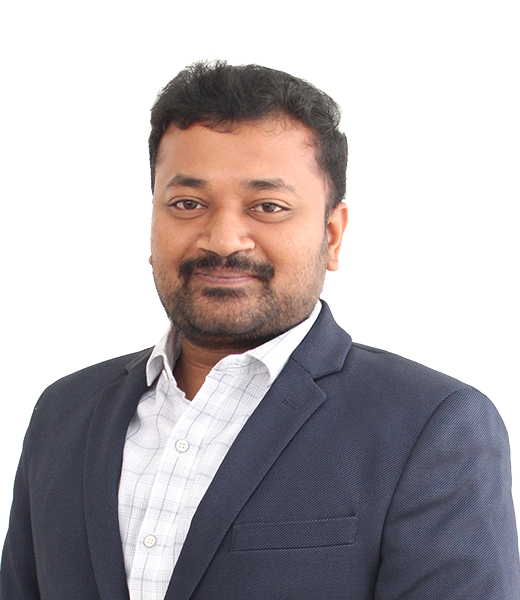 Ramasamy combines applied research and innovative technologies to provide strategic direction to research projects and patents ideas across Lakeba. Leading research projects from ideation to deliver, he mentors engineers in staying relevant to the latest technologies.
Ramasamy Seenivasagan
Shelfie Manager, Technical Projects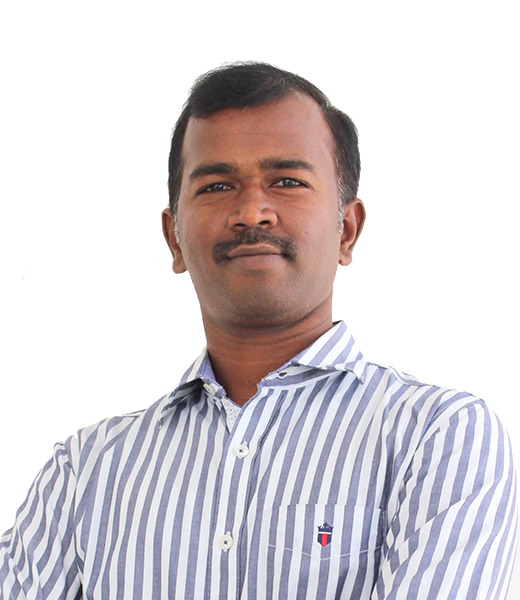 Ragupathy brings new and valuable features across our market-leading suit of applications and products. With an enviable background in secure technology, he incorporates architecture, security analysis and development to Lakeba.
Ragupathy Balan
Quixxi Manager, Technical Projects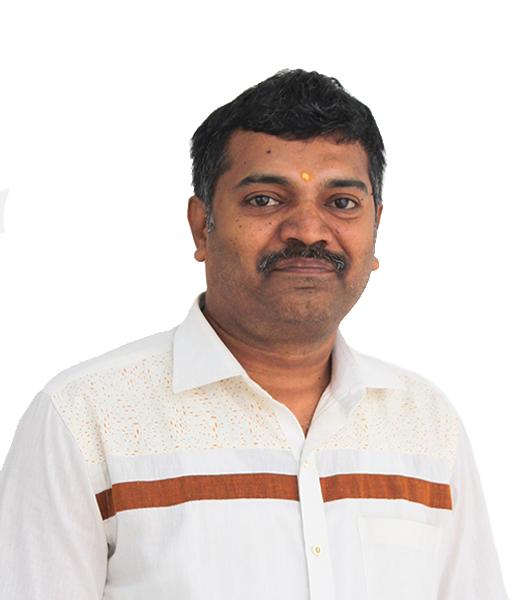 As software architect, Palaniappan is responsible for making high-level design choices to enforce technical standards, across software coding standards, tools, and platforms. Away from work Palaniappan enjoys creative arts including writing, music and painting.
Palaniappan Meyyappan
Bricklet Manager, Technical Projects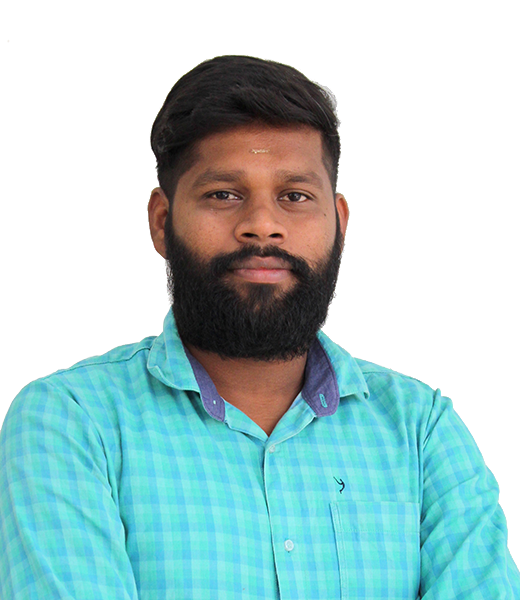 Gopalakrishnan leads Lakeba's research, development and patent activities across all our ventures. With a keen interest in machine learning and NLP for mobile applications, he is a strong believer in learning by doing.
Gopalakrishnan Palanichamy
Manager, Technical Projects, LUM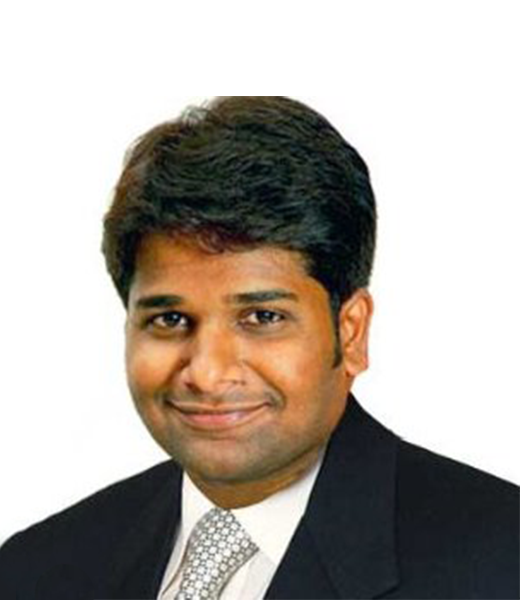 Navaneetha leads Quixxi's sales and marketing efforts focusing on enterprise client acquisitions and sales management. She specialises in opportunity creation, relationship management and key accounts management.
Navaneetha Kumar Neelakandan
Quixxi Manager, Sales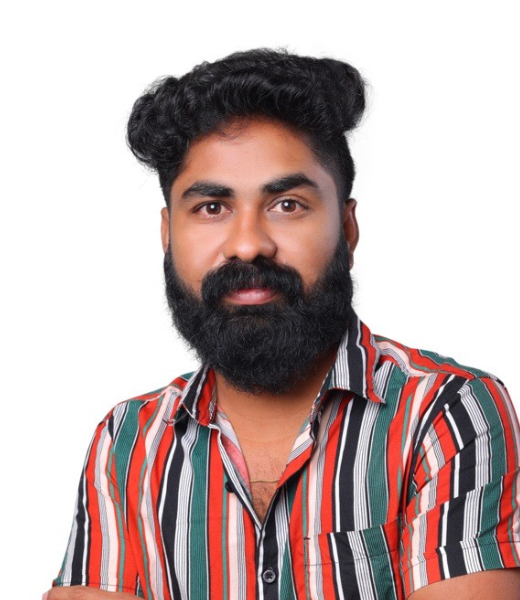 Jegathesan combines significant experience in mobile, web and server technology to boost our desktop and mobile applications. Always looking to explore new technologies, his expertise helps to power Lakeba's technology solutions. 
Jegathesan Lakshmanan
Quixxi Manager, Technical Projects