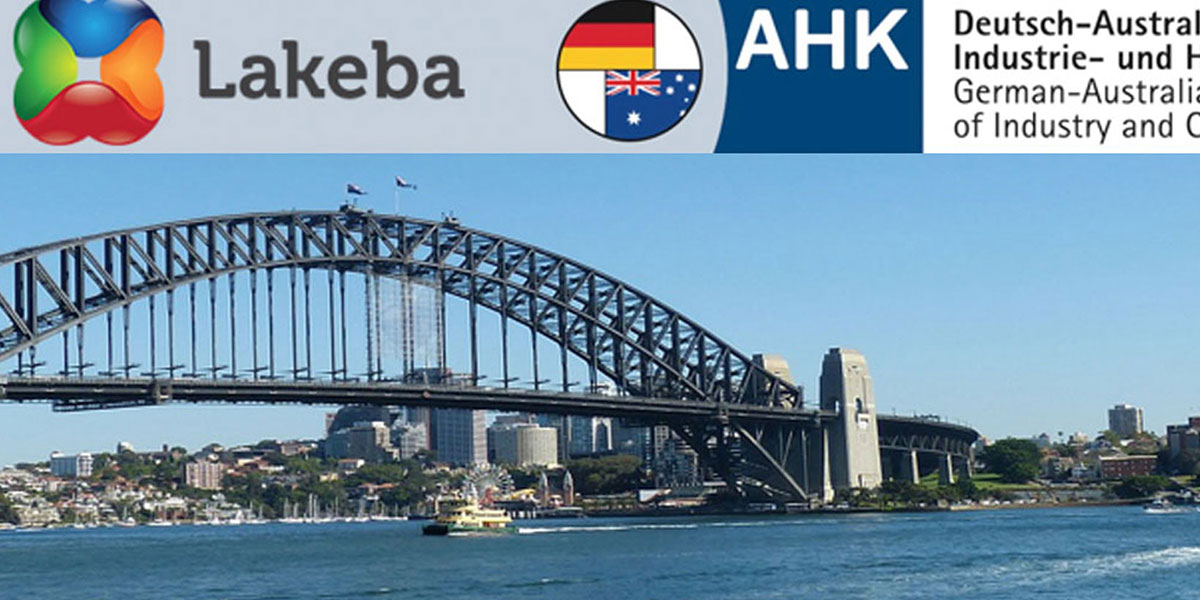 19 MARCH 2018 – Australian Technology group Lakeba today announced its formal membership into the GACIC (German Australian Chamber of Industry and Commerce).
"We are delighted to be joining this premium business chamber at a time that we're rapidly expanding our global footprint and actively meeting with customers in the German market," said Patrick Reiss, Business Development Manager for Lakeba Group.
"Our focus on accelerating the business here in Australia, simultaneously with our growth plans in the European market, will be greatly helped by our GACIC membership. Our collaboration with the chamber will allow us to greatly expand our network through the extensive German-Australian professional community, and hopefully broaden our engagement in key industry sectors," Patrick said.
Lakeba was established in 2013 and recognized as a reverse incubator with an innovative business platform for creating, building and scaling disruptive digital solutions. Headquartered in Manly, Australia, the Lakeba Group has a fast-growing team with international offices in Italy, India, the USA, and the UK.
"Here in Lakeba, we are running several exciting ventures and various live pilots of our solutions in the US and the UK, with an ambitious plan to rapidly commercialize our technology to transform industries across the globe".
"Our exposure to the European market has recently been further boosted by our involvement in the MUST Summit in Munich, and the EuroCIS event with Microsoft in Dusseldorf"'.
Media Enquiries: media@lakeba.com
About Lakeba Group
Lakeba Group  is a privately held global venture catalyst firm. It accelerates technology ventures which eliminate the frictions caused by analogue transactions across retail, finance, property and technology. Engaging the intelligence of the masses, the global capacity and distribution of its partners and the proven skill and experience of its team to convert industry needs into commercially successful businesses. Since its launch in 2013, Lakeba Group has conceived, created and commercialised 13 ventures across its MachineIQ and FinanceIQ portfolios. It has 150 full-time staff across its headquarters in Australia and offices in India, Italy and soon the US.