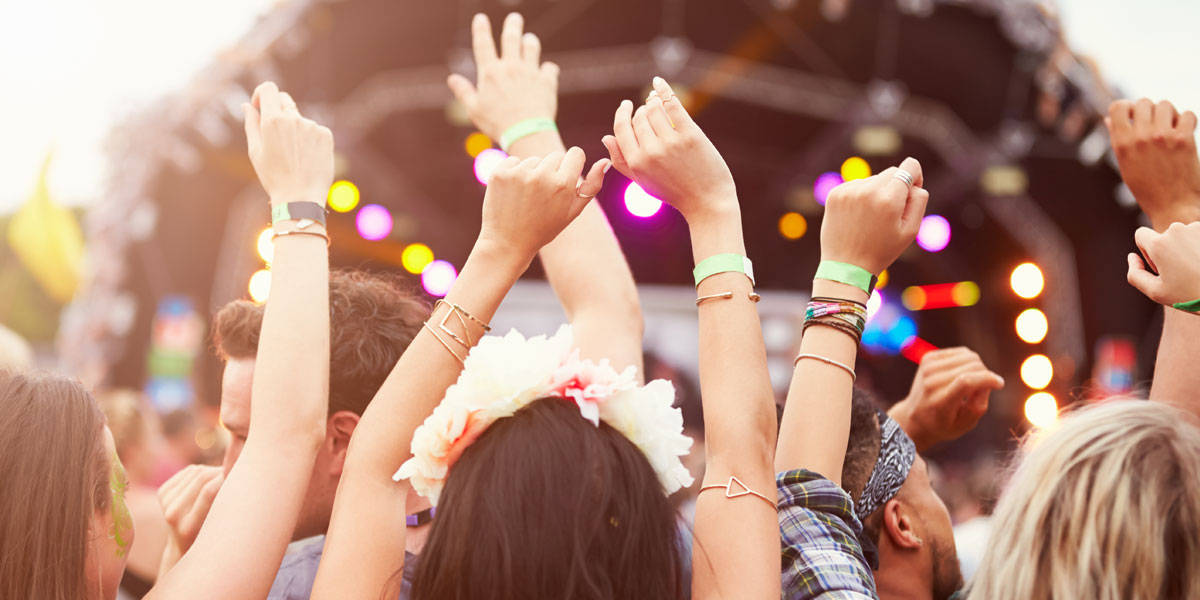 What is Coachella and how has changed through the years?
Everyone knows Coachella Valley Music and Arts Festival, as Coachella or Coachella Festival.
Held in Indio, California, Coachella is one of the biggest music festivals in the world with a number of fans and participants that grow every year.
From the first edition in 1999, the festival has widely changed in the way they connect with fans and how the musicians and artists interact with them.
Right now Coachella is one of the largest, most famous and most profitable music festivals in the United States.
In 2012, Coachella was expanded to a second weekend with identically performances on both weeks. During the last few years the concert on the opening weekend of Coachella has become available by radio, broadcasted on tv, and live streamed by YouTube (since 2011) giving viewers the option to choose from three channels.
In 2014, AXS TV started broadcasting the second weekend on television followed by Sirius XM satellite radio in 2015. But probably the 2016 edition will be remembered as one of the the most unforgettable Coachella festivals ever.
Thanks to modern technology, everyone can catch the action from home not just the people attending the live event.
How?
This was made possible with an exclusive 360 degree live video coverage via Youtube, that allows all viewers to gain a more personalized experience by controlling the camera's rotation via the controller at the top left of the video.
For the very first time Coachella organisers introduced virtual reality headsets like Google Cardboard, Samsung Gear VR, and a few more.
The Coachella VR app allowed the viewers to live the event in the comfort of their home.
Tickets holders received a cardboard VR viewer in their Coachella welcome package that they could use with the Coachella VR mobile app available on Android, iOS and Samsung Gear VR. The app offered panoramic pictures of the previous event, virtual tours of the 2016 festival site, interviews, performances and more.
That is not all. This year YouTube live streamed performances from weekend two in 360 degrees that could be viewed with or without VR headsets.
At the end, three channels of select performances were set to stream via YouTube for viewers and one of them was a new live VR experience.
What is doing YouTube with 360 video and virtual reality?
Nean Mohan, Google executive and chief product officer at YouTube, has finally revealed YouTube's newest feature, live streaming 360 degree video and Coachella festival has already taken advantage of it.
"Now anyone, with just their phone, can have that front row experience without having to be there. Our goal is to obtain a completely immersive entertainment that transports the viewer to another world"
Facebook and YouTube seem both interested in 360 video and Virtual Reality, but YouTube is one of the first to consider that 360 video is now relatively cheap to make, even if streaming live in 360 degrees is still a technical challenge.
While recording in 360 is fairly accessible now, making it look good live is not as simple.
There are some challenges with connection and internet speed even though YouTube has already announced a slew of technical changes for resolution, support and sound. Otherwise YouTube's aim to make VR accessible is not perfect.
"We are going to continue to push the boundaries and explore" .
What is doing Facebook?
Recently Mark Zuckerberg used Virtual Reality to explain his new personal concept of preserving and sharing memories.
"When my nephew took his first step, my sister took photos and videos on her phone, so she could send them to us.
When my daughter Max will take her first step, hopefully later this year, I want to capture the whole scene with a 360 video, so I can send it to all my family and friends, and they can go to VR and feel like they are actually right there in the living room with us"
Let's see what will happen in the next few months, but at the moment, YouTube is putting some strong efforts to transform a project into "virtual reality".
The fusion of virtual reality with 360 video gives something unique, that is real 360 video, which is no longer real because of the live illusion provided by the virtual reality technology.
It is relevant to remember there is a invisible line between 360 and VR.
There are so many people that experience 360 videos and assume it is VR, and it is not.
360 video is a flat format video of today stretched to fit platforms of tomorrow, VR.
Coachella has tried for the first time to put together these new technologies with amazing results. In a very short period virtual reality has become a concrete reality.
Here what the singer Dawn Richard thinks about the first 360 live stream on YouTube:
"These are the kinds of magical experiences this technology is going to be able to create without having to spend money on some fancy headset"
Mohan stated:
"We leave the real technology choice to our users. You could enjoy it with your phone as they are, but we have enabled integration with Cardboard. If the video is shot in virtual reality mode with depth and spatial sound, that enhances it further".
Anyway the goal is to deliver something that will feel like magic to the biggest audience possible, because
"YouTube is trying to find a way to do this at scale, so we are democratizing this innovation and making it easily accessible".
Do you want to feel the magic?
360dgrees.com creates innovative 360° immersive and interactive contents for web and mobile devices.