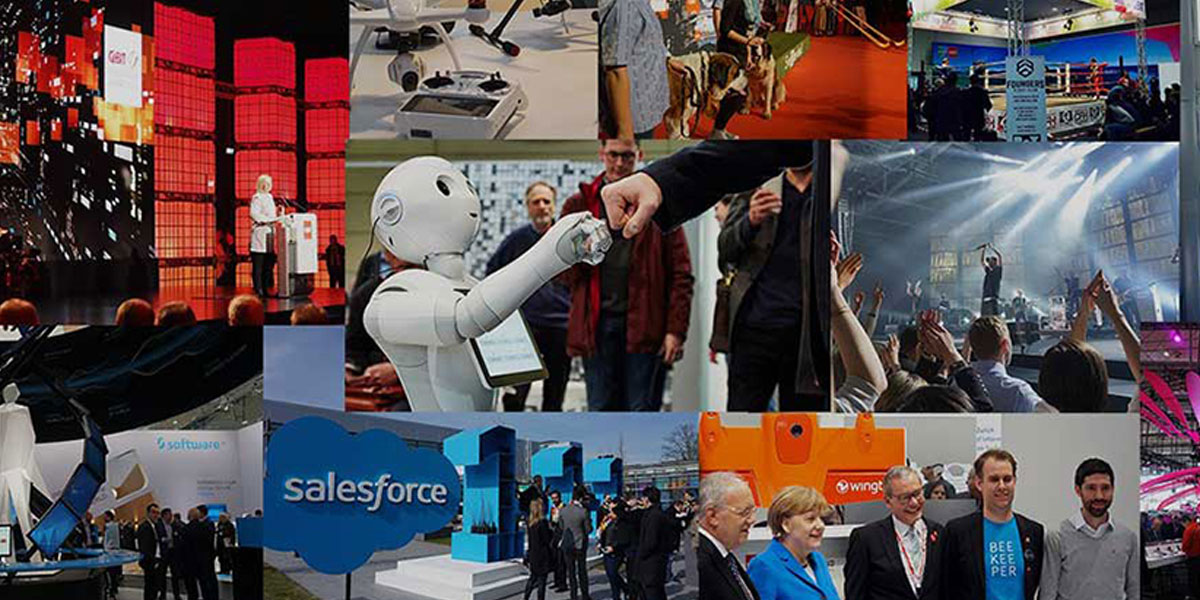 CeBit Australia is one of the most important events for technology of the region with more than 15,000 attendees
This is the second time that the Lakeba Group has taken part in this massive event about technology, held at the Olympic Park in Sydney (May 2nd – 4th), with three of its ventures: ezidox™, 360dgrees.com and Stocker.
Being part of Cebit means receiving answers to questions about technology progresses, imbibing information and being part of the largest, independent business technology community of Asia Pacific.
Since 2001, CeBit Australia has been firmly confirmed its position as the business technology event for the region, with around 15,000 attendees every year from Government, Enterprise, SME's and Startups.
Why were Lakeba Group's startups at CeBit Australia?
There are so many reasons why Lakeba decided to attend the Cebit again this year. With more than 300 exhibitions across twelve product zones, it provides a golden avenue to learn from sixty industry experts in the three Showfloor Theatres, to discover the latest technology news and hear from leaders and influencers in the field.
Cebit Australia 2016 is a place for sharing ideas, engaging with other projects and attending inspirational and immersive conferences featuring different topics like enterprise security, financial technology, mobility, digital marketing, eGovernment, startup and big data & Analytics etc.
It is probably not a coincidence that Cebit Australia chose the phrase "Immerse yourself" as one of the subtitles on its website.
One of the Lakeba Group start-ups, 360dgrees.com uses the exact expression to highlight how virtual reality and 360 videos can give or rather make the viewer live an unforgettable experience through these videos before they live it in real life.
At the end of the event, Ivan Ghirlanda, General Manager of 360dgrees.com stated about his personal experience at Cebit:
"Cebit is an important tech conference in the Australian scenario.
I think CeBit 2015 was a bit out of focus in terms of exhibitors and their technology. This year was much better. I've seen great speakers for the Keynote sessions, innovative hardware/software solutions like smart kitchens and social media aggregators and also a strong interest around Virtual Reality particularly around the production and interaction with VR/360 video contents".
Why is your presence at Cebit 2016 so important?
"360dgrees.com is an innovative startup which creates and leverages 360 immersive video contents using mobile and web platforms.
Being part of CeBit 2016 has provided an opportunity for the 360 team to showcase our capabilities to a massive audience, meet like-minded people, potential competitors and more importantly launch 360dgrees.com publicly".
According to Chris Wrightson, CEO of ezidox™:
"Cebit gives ezidox™ relevant market exposure and the opportunity to identify other technology providers to partner with due to a common client set and or complementary technology for a particular marketplace"
"Cebit also provides a platform for startups both space and price that makes participation possible, and another avenue for market exposure for a startup that may have limited capital to spend on marketing".
About CeBit, Alberto Poggiani, ezidox™ Product Manager, said:
"We are here to promote our startups, to make more people interested in our products and to explain how they do work. ezidox™, 360dgrees.com and Stockure were at the Cebit with their team because we wanted to make the market aware of our services and products".
Conclusion about CeBit Australia 2016
The Lakeba Group along with its ventures ezidox™, 360dgrees.com and Stockure is proud of having been part of CeBit 2016 having made a relevant contribution, showing all the passion and creativity that is indicative of the entrepreneurial spirit of its community.

Download PDF here