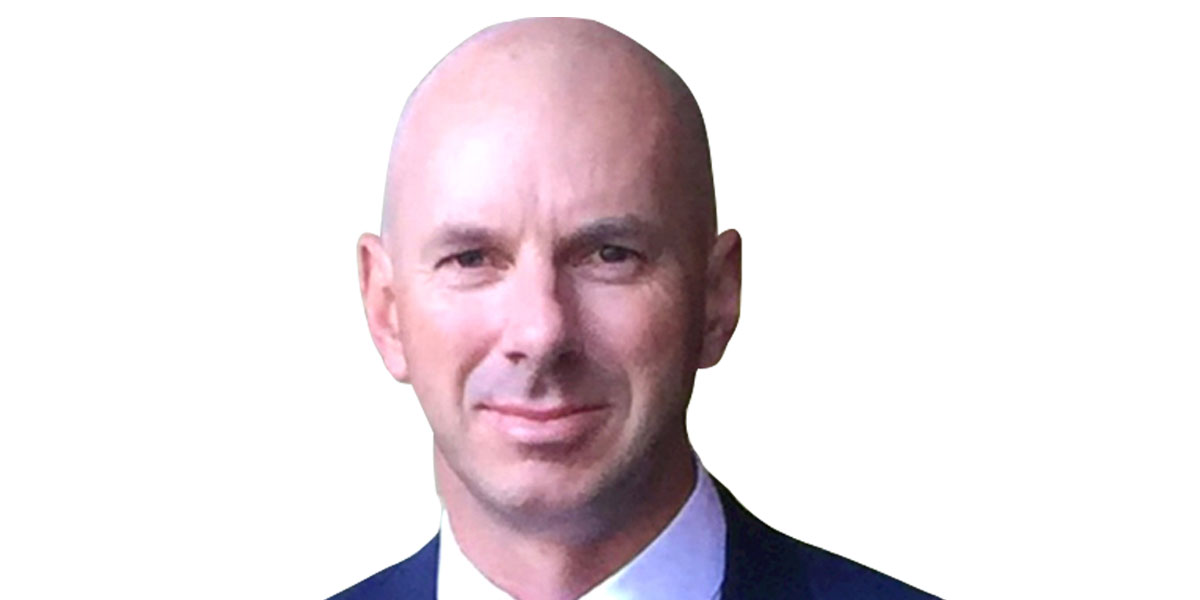 With a number of market changing ventures, close partnerships with industry leaders such as Microsoft, IBM and an ever-increasing global footprint, Lakeba Group's CEO Giuseppe Porcelli has established an independent board to compliment the skills of our existing leadership team while adding new capabilities, experience and insights.
We recently featured an interview with Rod Walker, the new chairman of Lakeba. Today we talk to Craig Holland, who has joined the board as a non-executive director.
After completing my accounting degree, I continued my study with a Masters in Taxation at the University of NSW. My immediate job whilst studying my Masters was with the Australian Taxation Office with a primary focus on high wealth families and private businesses.  In 1996 I took up a role in the tax division of Deloitte.
At Deloitte, I specialized in tax advisory, restructures and business succession. I was able to build a successful career with Deloitte working in a range of roles across different industries, progressing from a Senior Analyst to a Partner from 2004 to 2012.
Early in my career, I realised my strength was not just in managing numbers, but in strategic consultation and contributing more broadly to driving business performance.
Following a long career at Deloitte I decided I could add the greatest value as a board member and chairman for a range of enterprises. I have been working across different businesses, including The PAS Group and the Good Guys Retail Group.  At the Good Guys I chaired the Committee whose mandate was to sell the business, ultimately to JB Hi Fi.
I was first introduced to the Lakeba Group by Rod Walker, the chairman of the Lakeba Group board. (read all the interview here).
On becoming Chairman of the Lakeba Group board,  Rod was looking for two more board members who could augment his skills and those of the Lakeba leadership team.
When I am approached to join any board, I look at the current performance and growth projections and consider what skills and experience I could bring to that business.
Before I met Giuseppe and Darren I thoroughly researched the business. I was really impressed with the unique business platform, their focus on the customer and their proven ability to move from ideation to rapid commercialisation.
As I mentioned earlier, it is really about adding the most value I can, to accelerate their progress. This includes providing a strategic "helicopter view", and ensuring we are making well-calculated business decisions to both grow and protect the business.
Timing is fundamental to business. We need to be moving at speed to capitalise on the opportunities new tech can bring.  When I worked for Deloitte, we use to say: "If you have to fail, fail quickly".
Part of my role is to assess how we move at speed but also understand and manage risk within the organisation. It isn't about changing the culture but helping management to understand the possible risks, mitigate and transform them into "calculated risks".
I really enjoyed my time at Deloitte which gave me the opportunity to work with some fantastic organisations and talented people.
Over the years I realised that I really enjoyed working with private groups, family businesses and small to medium enterprises. The Lakeba Group has many of the characteristics I look for when I am assessing whether to get involved with a business. They are growing the company with passionate and experienced founders who have a global business perspective.
I have seen and analysed businesses from every angle, as an executive and as a board member. I enjoy providing experience and leadership so businesses can embrace opportunities and manage risk. In my opinion, the key driver to a successful business includes balancing these opportunities and risks, building a strong customer base, and ensuring high quality leadership.
Technology has changed, is changing and will change our lives and the way we run our businesses. There are some elements that will get more and more important, such as customer experience and implementing effective enterprise wide digital strategies. We should also expect to see lots of changes in the fundamental market dynamics, such as the entrance of Amazon into Australia next year.
From my perspective, a great connection with the customer and delighting the customer will be the defining characteristics of successful businesses. Exceptional customer service, together with an in-depth understanding of what customers want and need should be the starting point for any business.
Anticipating and understanding customer needs, identifying and filtering early stage ideas and then rapidly building globally scalable solutions is what sets Lakeba apart. A brilliant example is the "Shelfie Robot", a retail shelf analytics platform able to transform retail by providing valuable insights that can provide a better experience for customers, suppliers and retailers.
Lakeba identified this opportunity through discussions with clients and research that highlighted how many millions businesses lost every year because of restocking process gaps.
Working in partnership with Microsoft, Lakeba has conceived and created a solution that addresses this pain point and has garnered international support with clients in UK, USA. South Africa, New Zealand and Australia.
"I am pleased to have Craig Holland on board at Lakeba. We all look forward to benefiting from Craig's experience and leadership" said Giuseppe Porcelli.
A very warm welcome to our new board member Craig Holland.

Download PDF here