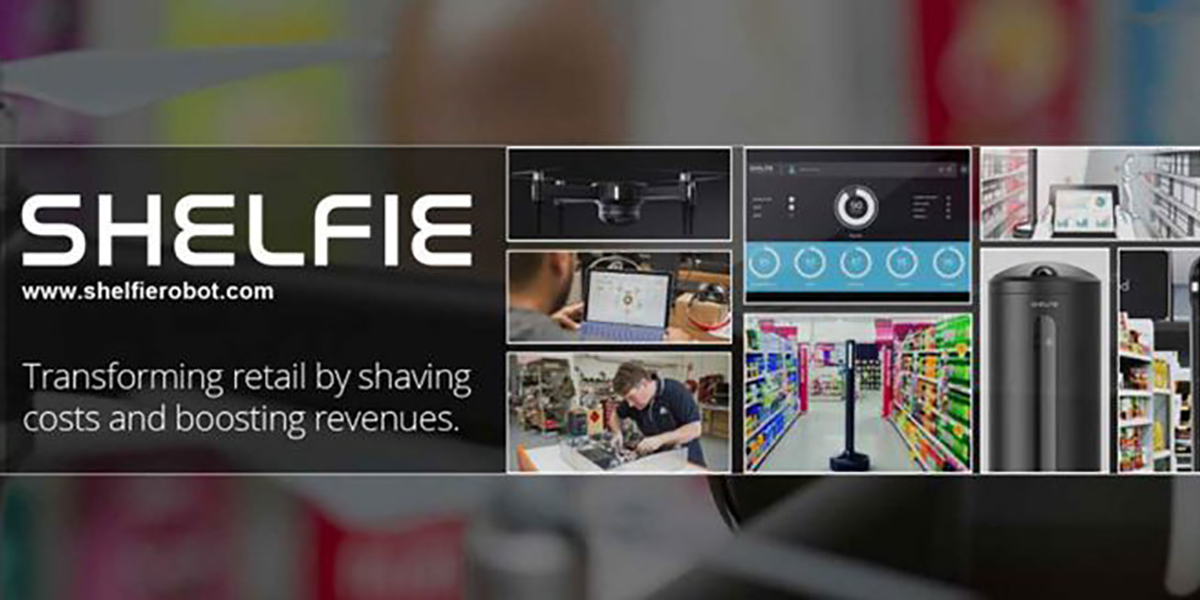 In 2016, Lakeba Group launched Shelfie, a venture with incredible response and high interest from major retail accounts worldwide. The CEO Darren Younger together with the Shelfie team has been working hard to develop and implement a solution that, according to Younger, will revolutionise the retail industry. Shelfie is getting noticed and the team is growing week by week.
It's my true pleasure to introduce to all Lakeba team members our new Chief Operations Officer for Shelfie, Marco Manera.
With over twenty years of experience in international management at technology companies and with an extensive specialisation in leadership, international sales and marketing, Marco brings to Shelfie and Lakeba a combination of experience in retail and a passion for technology to cover the position of COO.
"During a business meeting, I had the pleasure to meet Geoff Kendal, ezidox's CEO, and I was later introduced to Giuseppe Porcelli, Lakeba's CEO. The more we talked about Lakeba the more I was fascinated by their amazing work and especially by one of Lakeba's venture, Shelfie."
"Giuseppe explained in full detail how Shelfie was conceived and developed within the Lakeba Group in partnership with Microsoft, and the potential benefits for the retail industry."
"I was immediately impressed by the interest generated by Shelfie at the NRF Retail Show in New York and Euroshop in Dusseldorf"- "At the beginning of every new business venture, it's often required to invest heavily in demand generation and make target customers aware of the kind of problems the solution is able to address.
However, this was simply not the case for Shelfie, as all major retail accounts already well aware of issues such stock gaps and replenishment issues. Shelfie is the long-awaited solution that could finally address their problems". "The benefits Shelfie can bring to the retail industry are endless. By merging robotic technologies with computer vision and data analytics, Shelfie provides insights that have never been available to retailers before. For the first time, retailers can measure how quickly stock gaps are addressed and how new merchandise planograms are rolled out, providing a metric that can be tracked accurately and improved over time".
"Following Lakeba's mission – conceive, create and commercialise – we can say Shelfie is in the middle of the creating and commercialising steps. At the moment, my main focus is to implement and oversee a scalable supply chain and an impeccable quality control for the hardware components that are part of the Shelfie solution". "These are the reasons why we travelled to Hong Kong last week with our CTO Alberto Poggiani to attend the Hong Kong Electronics Fair, meeting with several Asian manufacturers".
"Shelfie was in need of a COO, a role where I can leverage my passion for technology and my experience in retail and business management". With a wide experience across Asia Pacific and Europe, Marco first came to Australia to open the local office for Logitech, a Nasdaq 100 company. After covering several roles in APAC and Europe, he eventually returned to Australia with his family but has kept a strong network in the technology industry across the globe.
"I particularly enjoyed opening the Australian office for Logitech and building the team and logistics structure needed to grow the business from scratch to US$100 million. I also enjoyed working in Europe, where I was heading a much larger organization with very different challenges, such as dealing with pan-European retailers. Thanks to these challenges and my strong passion for technology, I can bring to Shelfie a wide experience ranging from establishing start-ups to managing large organisations for a publicly listed company".
"From my point of view, the moment Amazon opens in Australia next year, the retail landscape will change dramatically. Australians love technology and are already used to buy online, but local retailers have some unique challenges. They have two main disadvantages – namely high labour costs and high rental costs – compared to their overseas counterparts. These two factors explain – at least in part – higher local pricing when compared to the rest of the world. Any new technologies that will allow local retailers to work more efficiently and maximize profitability will make a big difference in the future, and retailers that won't be able to adapt will suffer due to margin erosion". "For the best part of my professional career, I've been working at developing business for European and North American companies in the Asia-Pacific area. Now, I am excited to have the opportunity to help exporting a locally developed technology such as Shelfie to the rest of the world".
We welcome Shelfie's new COO.